Evangelization
Evangelization Ministry
To preach, spread, and promote Christian values through seminars, recollections, formations that will lead the people to live a life in holiness.
Saint Mary Magdalene Parish Cathecists
Holy Name Society
The church's essential mission, following that of Christ, is a mission of evangelization and salvation. She draws her zeal from the divine love. Evangelization is the proclamation of salvation, which is a gift of God.
(PCP 11 no. 241)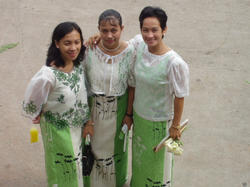 Worship Ministry Chairman
Sis. Winnie Masinsin
Contact Evangelization Ministry